Piano Technicians Guild
The Piano Technicians Guild is a world-wide nonprofit organization for piano tuners, technicians, and craftsmen; Created to raise the standard of service among professionals. The PTG holds local chapter meetings, seminars, and workshops, as well as, regional and national conventions.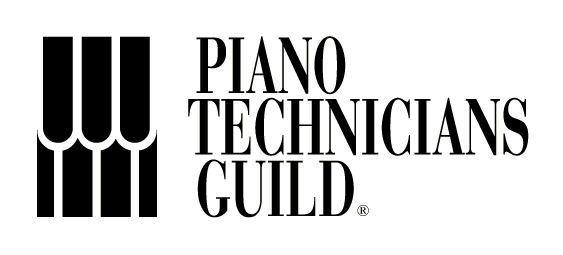 Vist The PTG
Click the PTG Logo to the left to leave PIANO MASTERS and learn more about the Piano Technicians Guild.
Learn More About Registered Piano Technicians.
A Registered Piano Technician (RPT), is a person who has completed the PTG's standardized exams. Practical tests in piano repair and tuning, accompanied with a written exman on piano history, tuning theory, and maintenace are meant to show technicians with a high level of well rounded piano service skills.
Click the Logo to the left to learn more about Registered Piano Technicians.
Finding A Registered Piano Technician.
The Button to the left will link you to the official PTG Registered Piano Technician Database. Simply enter your zip code to find an RPT in your area.
Only those technicians who have passed the RPT Exams are able to advertise as being Registered Piano Technicians.